Posted on
By Marie B.Wester
Posted in BBBS, BIGBROTHERBIGSISTER, brotherhood, Charity, Colorado, community, Denver, longboard, sisterhood, skate, skateshop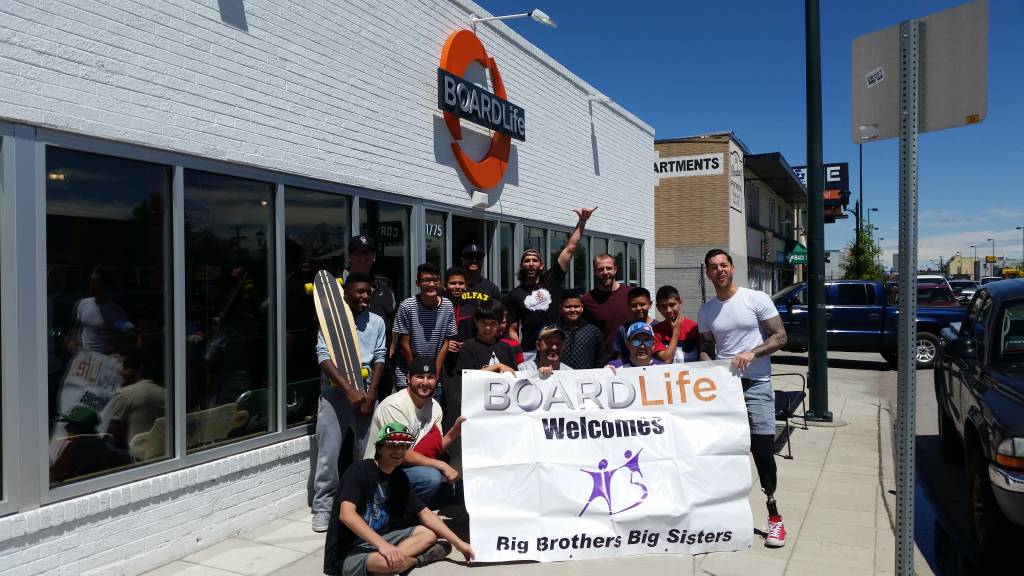 First BBBS board session at the new location!
Last weekend we had our first Big Brother Big Sisters board building and riding session of the the summer! This was the first time that we had them here at our new location on South Broadway!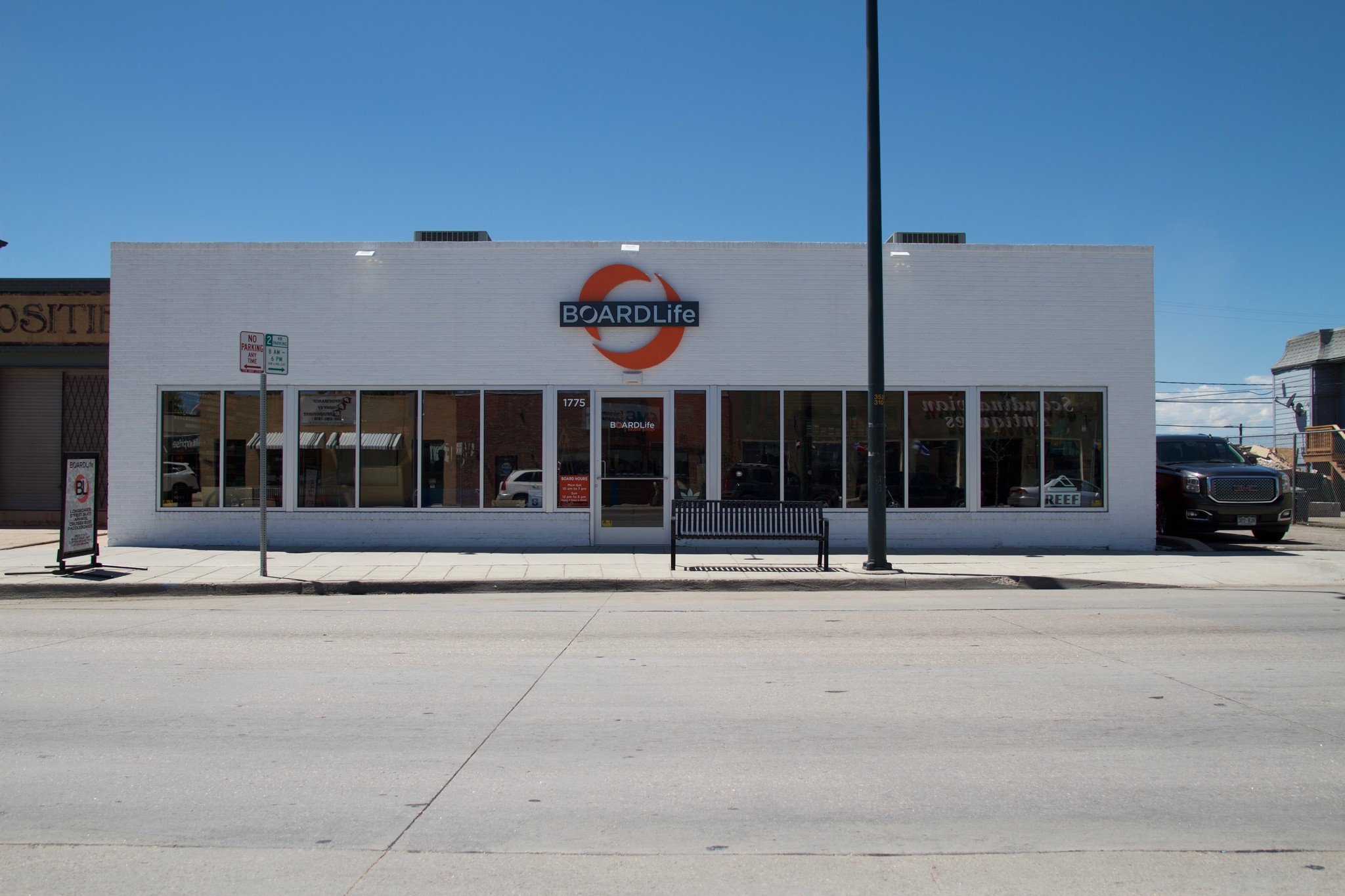 Going into this we were unsure where we were going to host the skating lessons part of the class. Since we are right on Broadway and our parking lot is small with rough pavement, we didn't have a safe place to skate. We were very fortunate to connect with the Living Waters Tabernacle that is right around the corner. They have graciously allowed us to use their two large parking lots to host our weekly skate lessons on Sunday and our monthly BBBS events.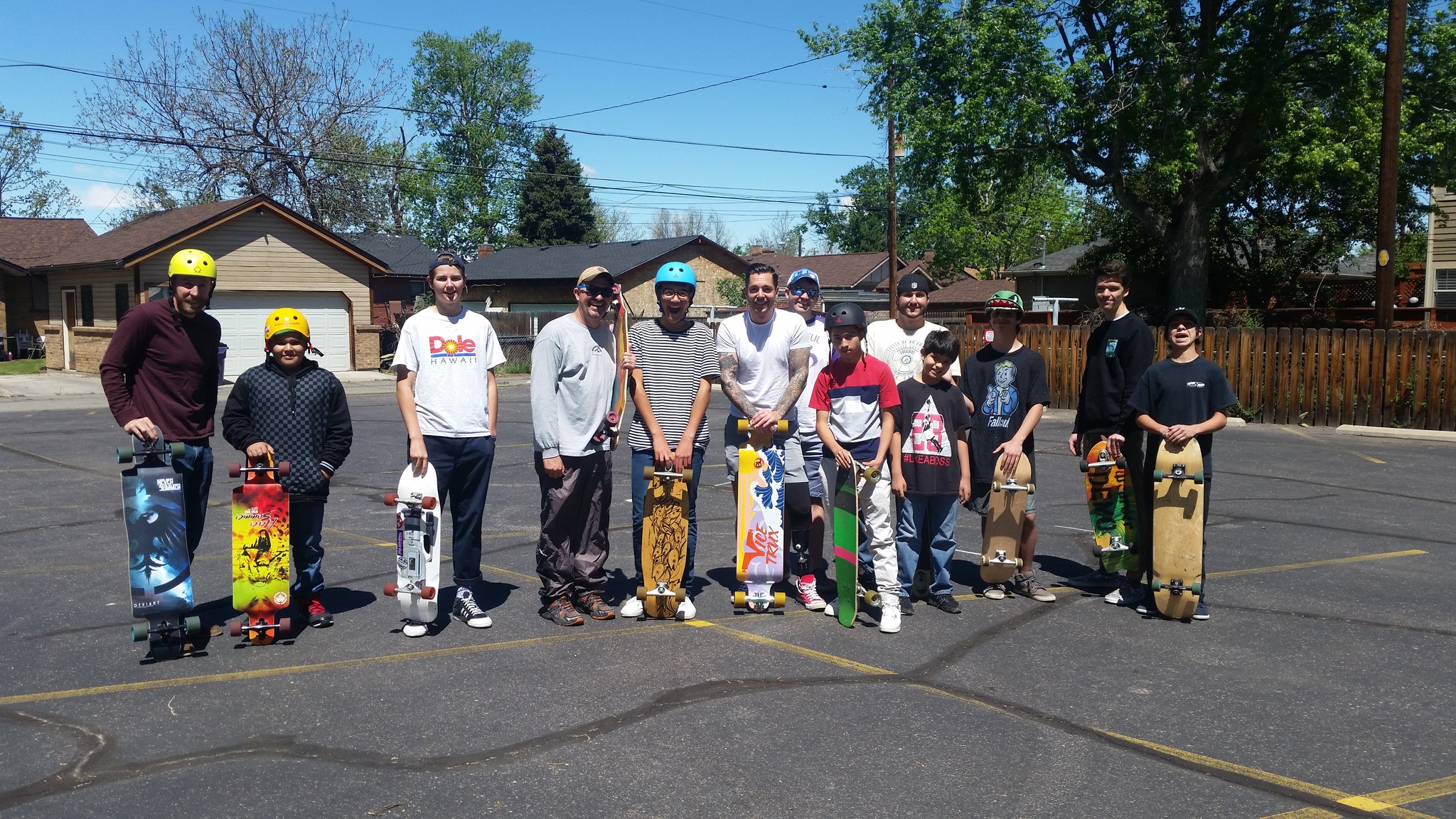 Twelve matches joined us for this session. Some already knew the deal here at Boadlife and others were completely new to the experience. We split the matches up into 2 groups, one gets sent to skate lessons while the other stays in the shop to learn how to assemble all the pieces of a board. Once the board building group finishes, we switch groups.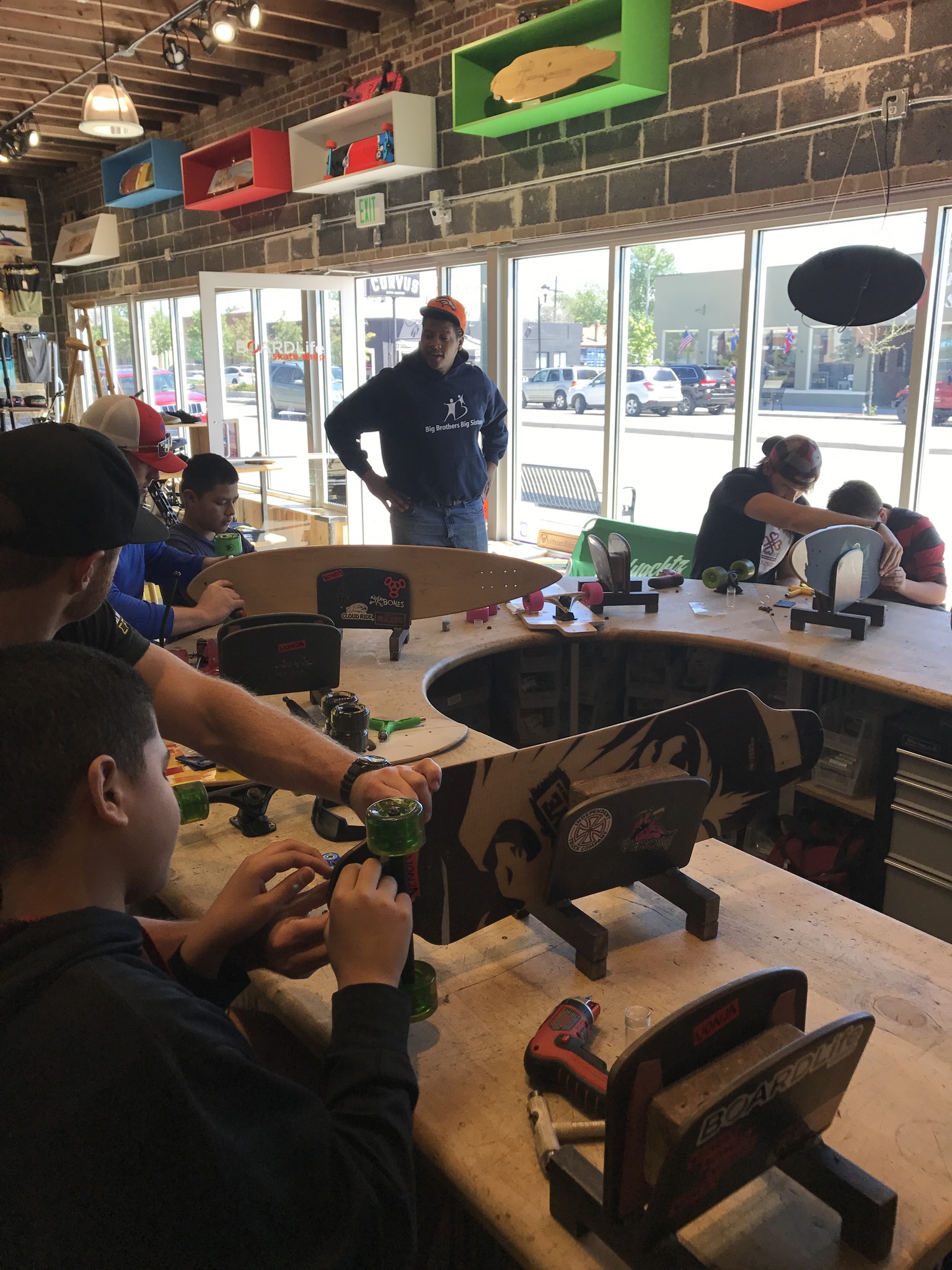 New to the experience this year was a tour of our woodshop in the back! We took the matches through to show them the process of pressing, cutting, and finishing decks. First they saw how your single plies get sent through the glue roller and stacked before going into the press. We then showed them how your pressed blank goes onto our one of a kind, double headed CNC machine to be cut. And finally how the boards get sanded on our belt and drum sanders, than clear coated in our spray booth. We also showed them the various ways that we can do graphics, whether it's by heat transfer, custom vinyl print, or laser engraved.
For the last part of the class the Bigs conversed with their Littles about values or feelings that make us better people like confidence, compassion, patience, or altruism.
It was awesome to have BBBS back at the shop, we can't wait till next month!